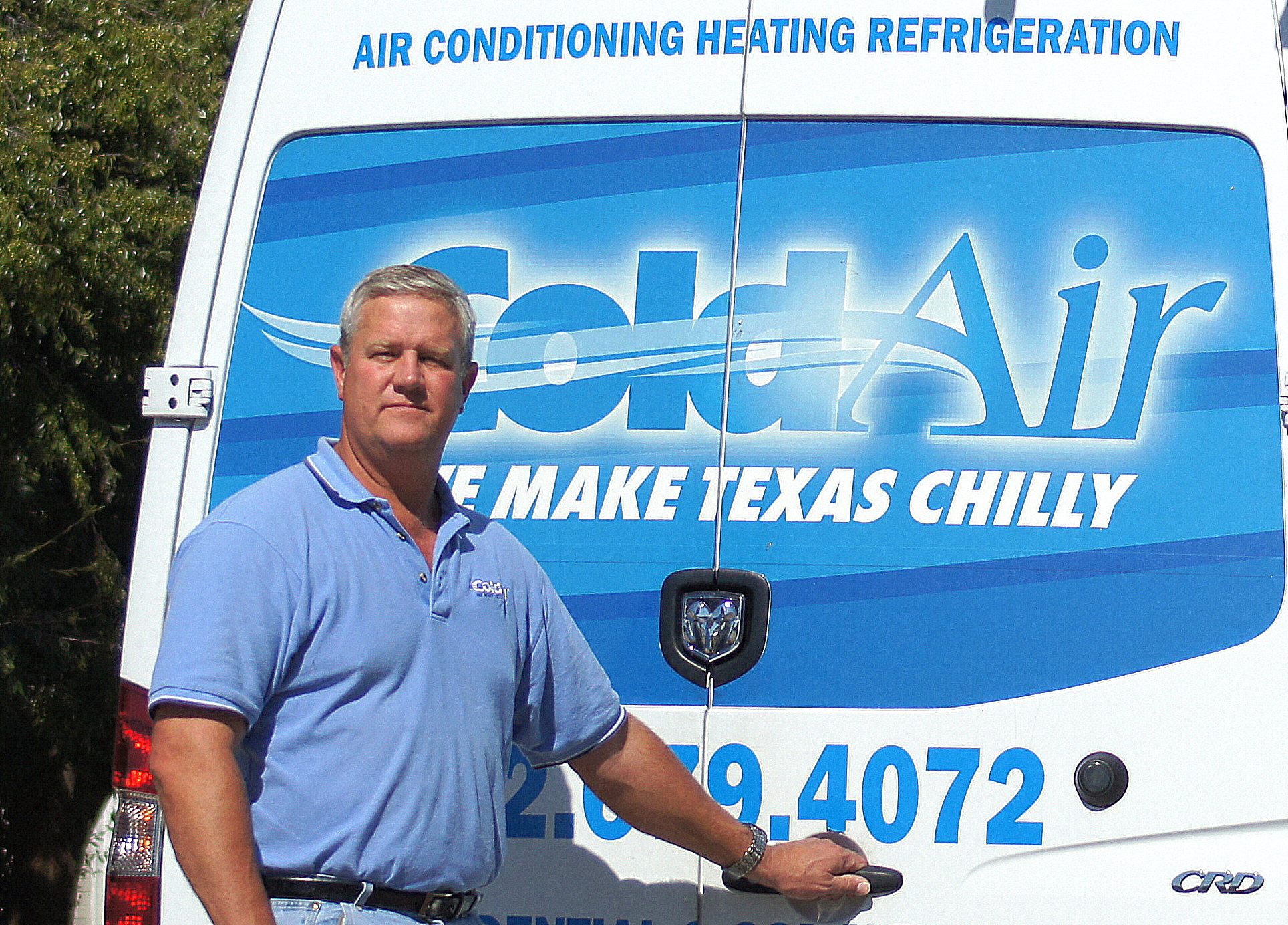 Servicing your Air Conditioning, Heating & Maintenance Needs
Your decision to entrust Coldair A/C & Heating with all of your heating and cooling needs could not be better! Coldair A/C has been in business since 1988 and our technicians possess more than 35 years experience. Our business has thrived and grown because of strong customer referrals and great word-of-mouth. Year round, hundreds of residences and businesses call on our services for repair work, new equipment installation, air quality control and maintenance services. We proudly service the Dallas Metropolitan cities, including areas of North Texas.
We are the experts you can trust – it is that simple. As our customer, you can expect to be treated like family while we treat your equipment as if it is in our own home.
Follow Us on Facebook, Tweet Us on Twitter, Connect with us on LinkedIn and Watch Us on YouTube!










Sign Up for ColdAir Air Conditioning & Heating's Mailing List!